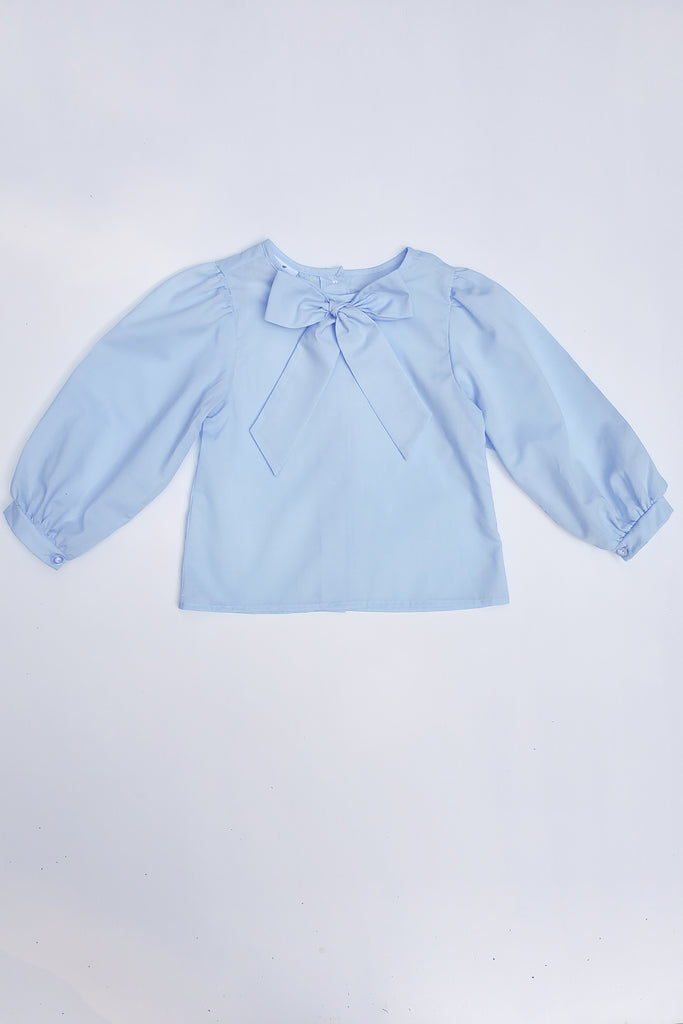 Bow-Neck Blouse in Light Blue
Bow-Neck Blouse in Light Blue
$29.00
Dress her up and top her with a bow in our vintage-inspired light blue bow-neck blouse. Pair this light whisper-blue top with shorts, a skirt or our Carolina Corduroy Jumper in Apple Green (pictured) or Navy. A classic staple in every little girl's wardrobe.
Always free shipping.
Ships late September.