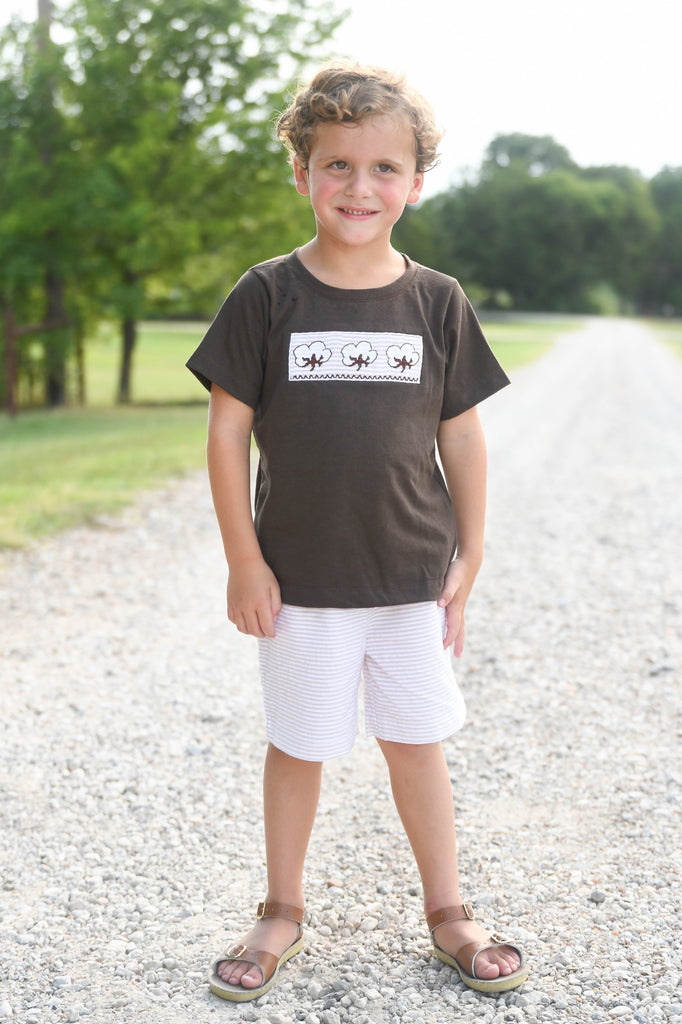 Cotton Bolls Boys Shorts Set
Cotton Bolls Boys Shorts Set
$22.00 $42.00
There's nothing quite as iconically Southern as fields laden with snow-white cotton bolls in late summer/early fall. In soft sandy-colored seersucker, this is THE perfect outfit for cotton field pictures and dressing your sweet little one in all the charm of the South.
In stock and ready to ship.
Always free shipping.